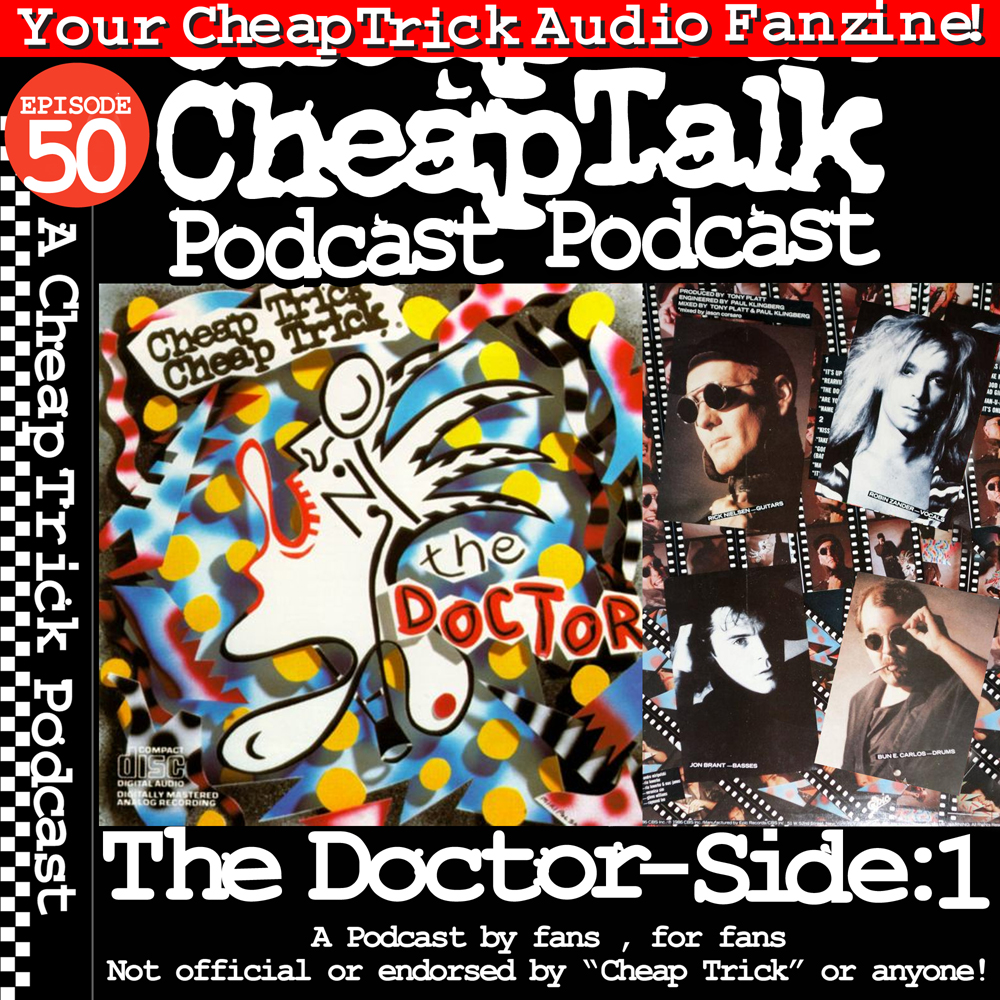 Ken Mills The Podfather and Brian Kramp are back! Joe Royland of "Sit and Spin with Joe" Podcast joins us to discuss side 1 of 1986's "The Doctor" Love it or hate it, we are talking it! Plus, Live Trick!
This episode is dedicated to Larry Melero. Our condolences go out to the Melero Family and all the members of @cheaptrick. Larry was a wonderful guy, and he will surely be missed.
We are now on Spotify!
https://open.spotify.com/show/3mR9NFjo7I6gfTSwbgyvrq
Find Joe on FB at
https://www.facebook.com/sitnspinwithjoe/
Get "Still Competition: The Listener's Guide to Cheap Trick"
by Robert Lawson on Amazon and else where.
https://www.amazon.com/dp/B0792HYJKY/ref=dp-kindle-redirect?_encoding=UTF8&btkr=1
We are on twitter
@POPSTAFFTWEETS
"Like" us on Face Book.
http://www.facebook.com/groups/Cheaptalk/
Download (right click, save as)