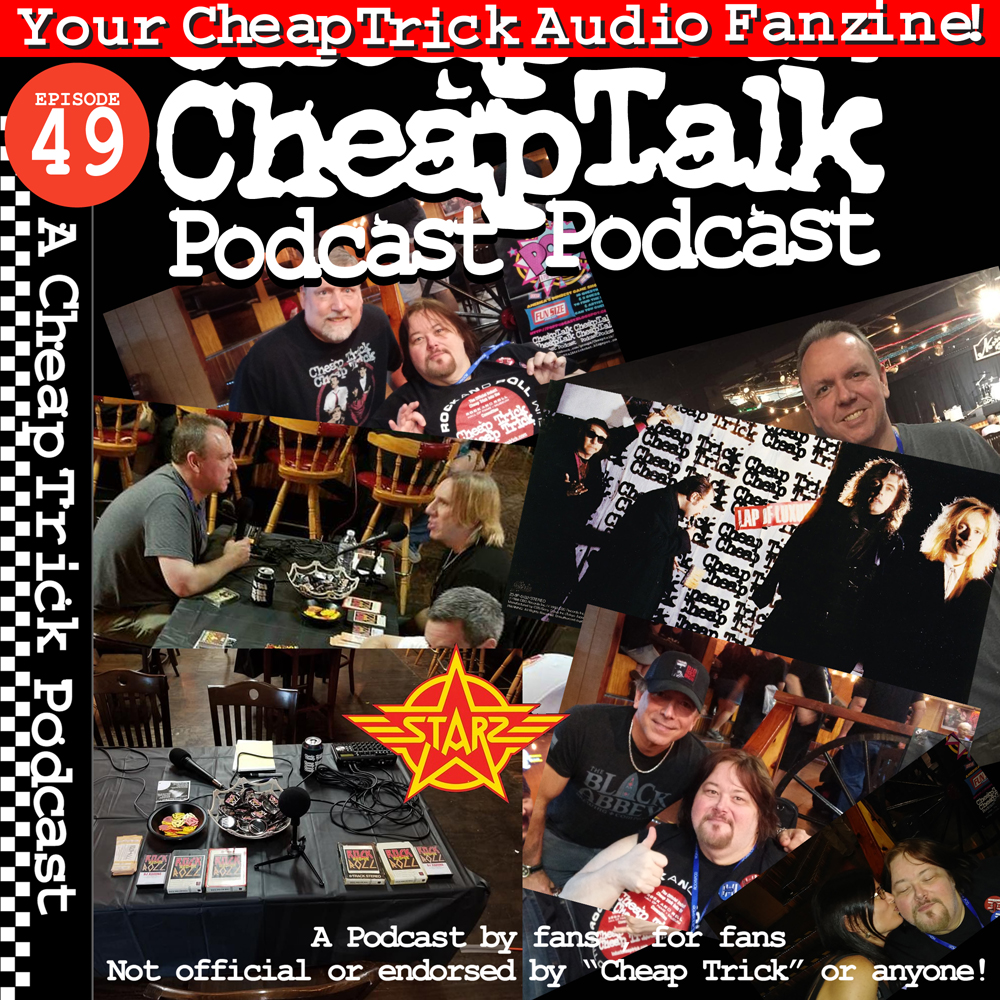 No matter where we go, Cheap trick is always in our hearts. Ken Mills, Brian J Kramp went to Nashville and talk Cheap Trick with some cool musicians who talk "CHEAP TRICK" We ran into Folks from Starz Joe X Dube & Brendan Harkin, Guitarist Paul Taylor from "Winger", Producer Toby Wright & Drummer of "Tesla" Troy Lucketta all talk CHEAP TALK ROCK N POD! Plus, Live Trick!
We are now on Spotify!
https://open.spotify.com/show/3mR9NFjo7I6gfTSwbgyvrq
Get "Still Competition: The Listener's Guide to Cheap Trick"
by Robert Lawson on Amazon and else where.
https://www.amazon.com/dp/B0792HYJKY/ref=dp-kindle-redirect?_encoding=UTF8&btkr=1
We are on twitter
@POPSTAFFTWEETS
"Like" us on Face Book.
http://www.facebook.com/groups/Cheaptalk/
Download (right click, save as)