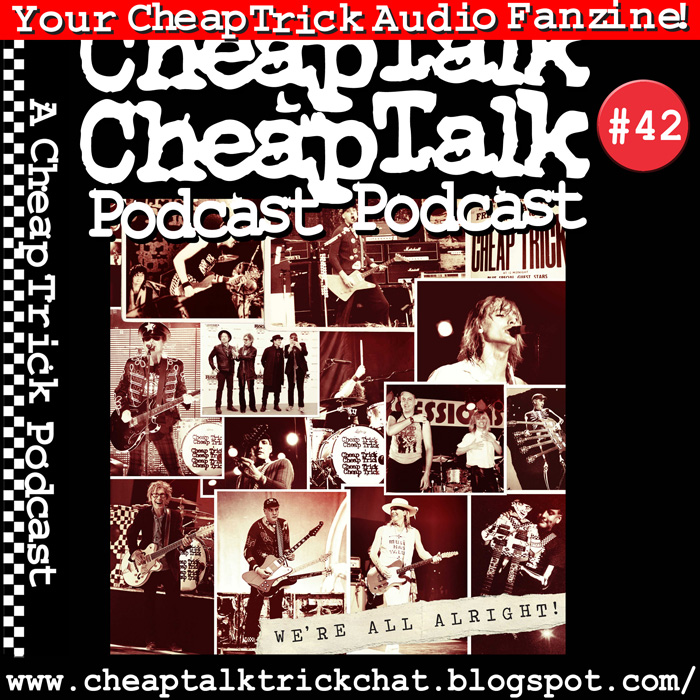 Cheap Trick has a new album out! "WE'RE ALL ALRIGHT!" and The "Pod Father" Ken Mills & BJ Kramp & Michael Butler do the Round table. Rate each track a 1 , a 1/2, or a Zero
"Like" us on Face Book.
http://www.facebook.com/groups/Cheaptalk/
Check out "Sit & Spin with Joe" talking about the cd
www.youtube.com/watch?v=QgCD5YNz-xk
& Micheal Butler on "Roc & Roll Geek"
www.americanheartbreak.com/rnrgeekwp/cheap-trick-were-all-alright-track-by-track-review-rnr-geek-show-770/
Download (right click, save as)